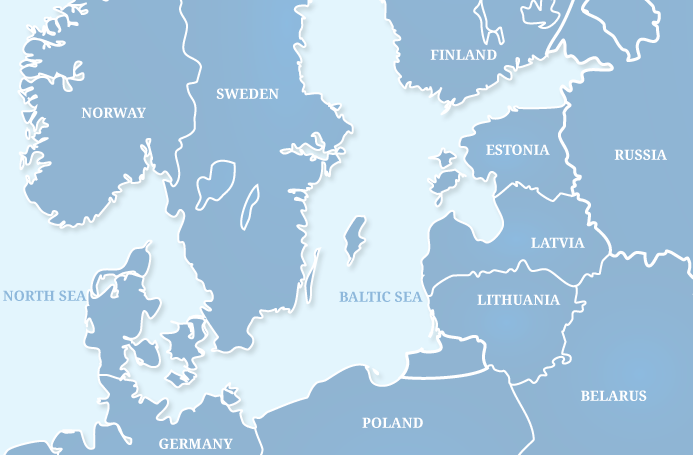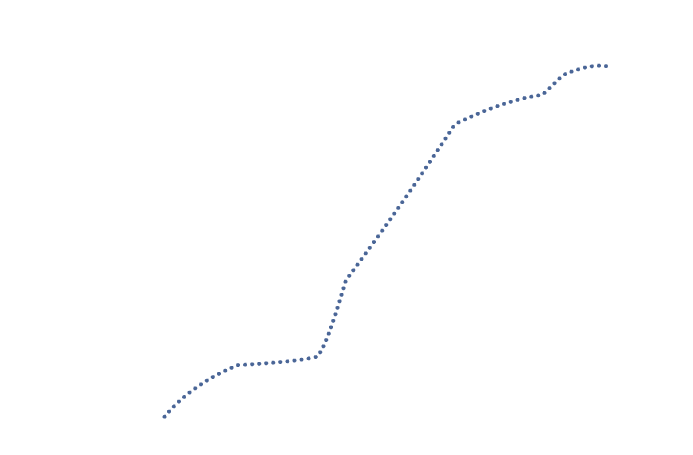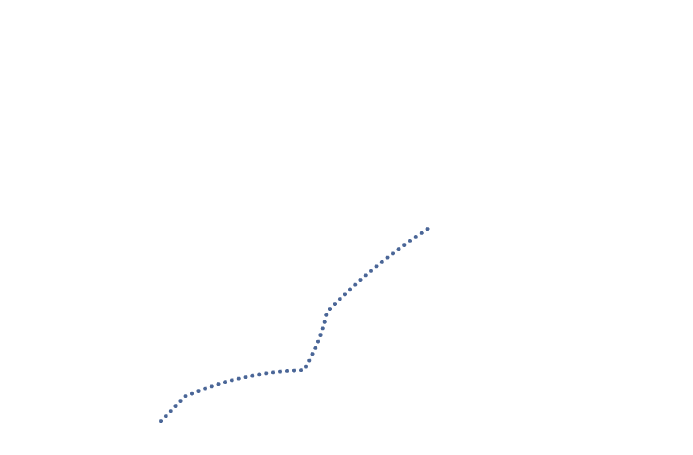 Dear travelers,
on our route map you can find a compilation of the most popular ferry routes of the Baltic Sea.
You can book all conveniently online.
If your preferred language on the following pages are not displayed automatically, please choose this separate.
Please click on the map your start - or destination to show the respective connections.
line: Ventspils – Nynäshamn
(there and back)

ferry operator:
Stena Line
duration:
11 h
interval:
6 x weekly
Book here »
line: Ventspils – Travemünde
(there and back)

ferry operator:
Stena Line
duration:
25 h
interval:
2 x weekly
Book here »
line: Riga – Stockholm
(there and back)

ferry operator:
Tallink
duration:
17 - 18 h
interval:
dayly
Book here »
line: Tallinn – Stockholm
(there and back)

ferry operator:
Tallink
duration:
16 - 17 h
interval:
dayly
Book here »
line: Turku – Stockholm
(there and back)

ferry operator:
Tallink
duration:
10 - 12 h
interval:
2 x dayly
Book here »
line: Liepaja – Travemünde
(there and back)

ferry operator:
Stena Line
duration:
ca. 28 h
interval:
5 x weekly
Book here »
line: Malmö – Travemünde
(there and back)

ferry operator:
Finnlines
duration:
9 h
interval:
3 x dayly
Book here »
line: Helsinki – Travemünde
(there and back)

ferry operator:
Finnlines
duration:
29 h
interval:
dayly
Book here »
line: Helsingor – Helsingborg
(there and back)

ferry operator:
Scandlines
duration:
20 min
interval:
all 15 - 30 min
Book here »
line: Puttgarden – Roedby
(there and back)

ferry operator:
Scandlines
duration:
45 min
interval:
all 30 - 40 min
Book here »
line: Rostock – Trelleborg
(there and back)

ferry operator:
Stena Line
duration:
6 - 7,5 h
interval:
3 x dayly
Book here »
line: Rostock – Gedser
(there and back)

ferry operator:
Scandlines
duration:
1 h 45 min
interval:
10 x dayly
Book here »
line: Rostock – Helsinki
(there and back)

ferry operator:
Finnlines
duration:
26 h
interval:
1 - 2 weekly
Book here »
line: Tallinn – Helsinki
(there and back)

ferry operator:
Tallink
duration:
2 - 3 h
interval:
7 x dayly
Book here »
line: Kapellskär – Paldiski
(there and back)

ferry operator:
DFDS
duration:
11 - 12 h
interval:
7 x weekly
Book here »
line: Klaipeda – Kiel
(there and back)

ferry operator:
DFDS
duration:
21 h
interval:
dayly
Book here »
line: Gothenburg – Kiel
(there and back)

ferry operator:
Stena Line
duration:
14,5 h
interval:
dayly
Book here »
line: Gothenburg – Frederik Haven
(there and back)

ferry operator:
Stena Line
duration:
3,5 - 4 h
interval:
4 x dayly
Book here »
line: Oslo – Frederik Haven
(there and back)

ferry operator:
Stena Line
duration:
12 h
interval:
dayly
Book here »
line: Klaipeda – Karlshamn
(there and back)

ferry operator:
DFDS
duration:
13 h
interval:
dayly
Book here »
line: Sassnitz – Trelleborg
(there and back)

ferry operator:
Stena Line
duration:
4,15 h
interval:
3 x dayly
Book here »
line: Grena – Varberg
(there and back)

ferry operator:
Stena Line
duration:
4,5 - 5,5 h
interval:
2 x dayly
Book here »
line: Karlskrona – Gydnia
(there and back)

ferry operator:
Stena Line
duration:
10,5 - 13 h
interval:
3 x dayly
Book here »
line: Liepaja – Nynäshamn
(there and back)

ferry operator:
Stena Line
duration:
13 h
interval:
weekly
Book here »
line: Lübeck – St. Petersburg
(there and back)

ferry operator:
Finnlines
duration:
2,5 Tage
interval:
weekly
Book here »
line: Tallinn – St. Petersburg
(there and back)

ferry operator:
St. Peterline
duration:
14,5 h
Intervall:
1-2 x weekly
Book here »
line: Helsinki – St.Petersburg
(there and back)

ferry operator:
St. Peterline
duration:
15,5 h
Intervall:
3-4 x weekly
Book here »
Rundreise: St. PB – Helsinki – Stockholm – Tallinn – St. PB

ferry operator:
St. Peterline
duration:
Intervall:
Book here »
line: St.Petersburg – Helsinki
(there and back)

ferry operator:
St. Peterline
duration:
13 h
Intervall:
4-6 x weekly
Book here »
line: Travemünde – Trelleborg
(there and back)

ferry operator:
TT Line
duration:
7,5 h - 9 h
Intervall:
3 -4 x dayly
Book here »
line: Swinoujscie – Trelleborg
(there and back)

ferry operator:
TT Line
duration:
6 h
interval:
1 - 2 x dayly
Book here »
line: Rostock – Trelleborg
(there and back)

ferry operator:
TT Line
duration:
6,5 h
interval:
2 - 3 x dayly
Book here »
line: Klaipeda – Trelleborg – Travemünde

ferry operator:
TT Line
interval:
once a week
Book here »
line: Klaipeda – Trelleborg
(there and back)

ferry operator:
TT Line
interval:
once a week
Book here »
line: Trelleborg – Klaipeda
(there and back)

ferry operator:
TT Line
interval:
once a week
Book here »
line: Rostock – Trelleborg – Klaipeda

ferry operator:
TT Line
interval:
once a week
Book here »